1. Click on the MENU icon from the workday.com homepage, then select the WITHHOLDING ELECTIONS under actions.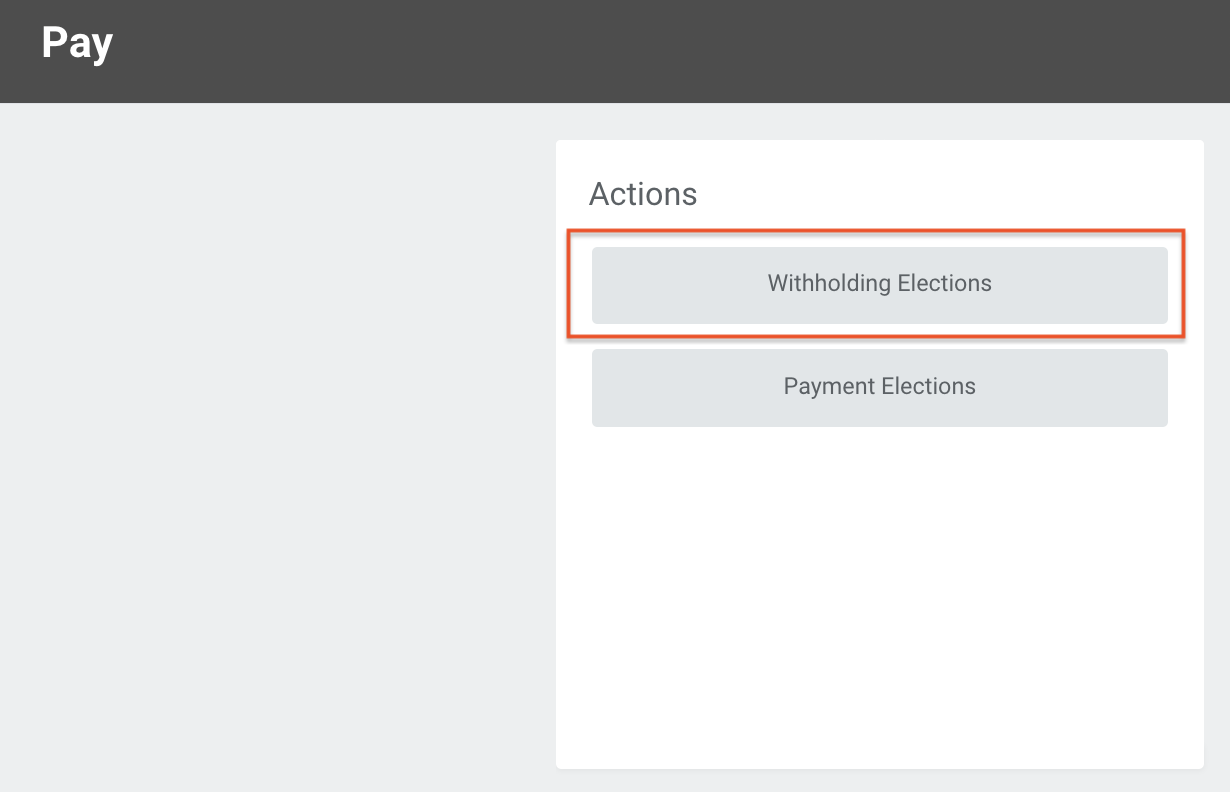 2. Click the UPDATE button to update your Federal elections.
3. A pop-up will appear to verify the effective date for your selected election changes. Once verified, select OK to continue.
4. You will be prompted to fill out your tax election edits in the W-4 data section.
5. Select the I AGREE checkbox to verify the changes.
6. Select OK.
Once submitted, you'll see a confirmation on the screen stating, "you have been submitted."
Contact us
If you have questions related to this article or about Nomad Health in general, please contact us in one of the following ways:
We're here to support you in whatever way suits you best!