Your Nomad profile
Your Nomad profile houses all of your general information along with any information that would be listed on a resume. Your profile includes your name, email address, work history, licenses, references, vaccination status, preferences, and more. Once you are signed into the Nomad Health website, you can view and edit your profile by clicking on the drop-down caret in the top right corner when signing in. For step-by-step instructions on how to fill out your profile, click here.
We do not accept or review resumes from healthcare professionals. Instead, we ask that you fill out your Nomad profile to reflect your work experience. Once your profile is complete, you can quickly apply for jobs on our site in as little as one click.
Setting up and optimizing your job preferences
Setting up your job preferences will notify you of new jobs that fit your criteria as soon as they are posted, ensuring you can apply as quickly as possible. After you've logged into Nomad, you can enter your job preferences by following the steps below:
Go to your Settings on your Nomad profile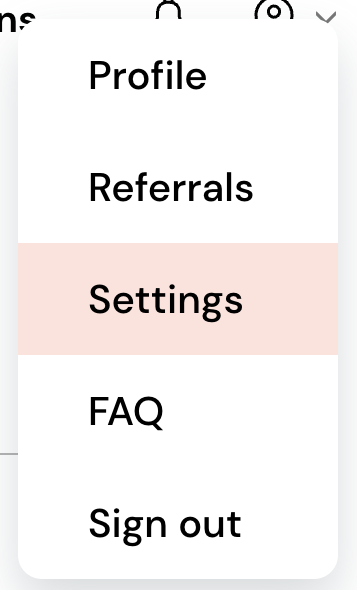 2. Select Job Preferences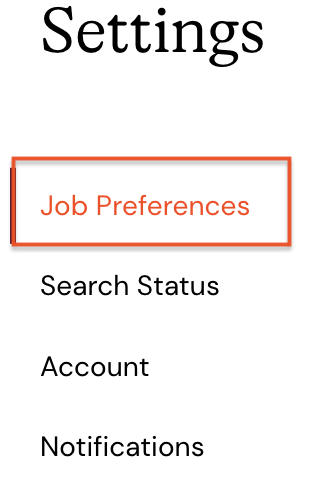 3. Enter your job criteria: specialties, locations, schedule, and shift types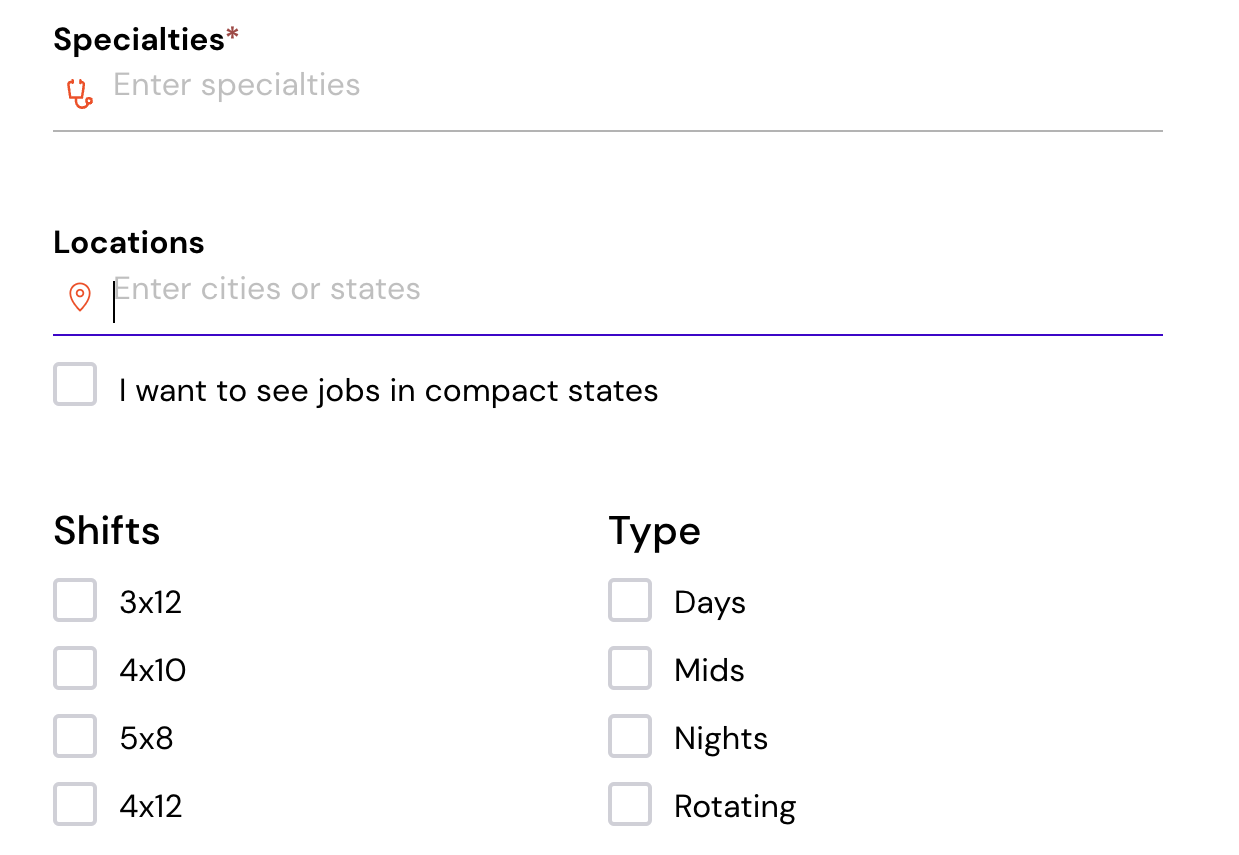 4. Make sure your preference is active by clicking the ACTIVE button beneath the job type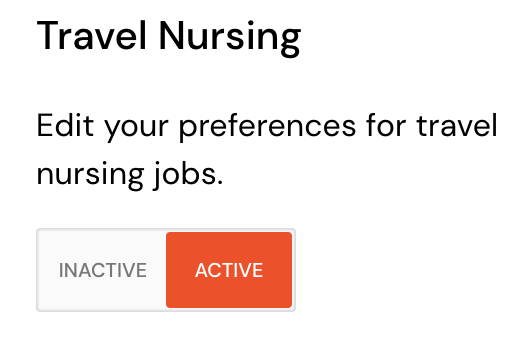 5. Click Save

You will be notified via email when a new job is posted that matches your preferences.
Selecting your start date
The start date on a job post indicates the facility's start date for any candidates that apply. Your available start date on your Nomad profile should reflect the earliest possible date you can start working. If your available start date is over six weeks from the desired start date on the job post, you will be unable to apply. For example, if the job post states that the job is looking for a start date of 6/01/23, then your start date can be anywhere from 4/27/23-7/13/23 to be eligible to apply. This time frame allows for credentialing and travels to your assignment. If a job post's start date is listed as immediate, you can expect the start date to be three weeks from the time of the offer.
Once an offer is extended, your Nomad Navigator from our Offers team will confirm your earliest available start date and ensure it aligns with the credentialing timeline and the facility's needs. Please note that the credentialing process typically takes 3-4 weeks to complete. (See more information on how to prepare for credentialing here).
Adding your work history
Your Specialty Experience calculation will be based on the specialty you list as your Primary Specialty for each work history entry. Our facility partners require at least 12 months of full-time specialty experience within the last three years within the specialty you are applying for.
For example, if you are applying for a med-surg position, you must have med-surg listed as your primary specialty in your work history for at least 12 months within the last three years.
Our system will then calculate and display the total number of months of your full-time (36 hours per week or more) specialty experience from an acute care facility within the last three-five years.
Please note:
You can list any relevant specialties in the Float Specialties or in the Additional Notes fields to help provide context for your work experience, but these will not count towards the primary specialty experience calculation.

Per diem experience will not count towards the primary specialty experience calculation as facilities request full-time experience in the specialty.

If you have many years of experience in a specialty but no experience in the last three years, we are unable to submit your application. Our facility partners require at least 12 months of full-time specialty experience in the last three years, at a minimum.

Indicating your primary specialty in your work history will help our team submit your applications faster, which increases your chances of receiving an offer.

If you worked in different specialty units at a single facility, please add these as separate entries to clearly delineate the work history dates and the relevant primary specialty.

Please note if your experience does not appear to be calculated correctly, double-check that you have listed the correct primary specialty in your work experience and that it matches the specialty you are attempting to apply for.
Applications
An application is what we send directly to the facility for review. An application is automatically created once you apply for a position on our site. The application will pull information directly from your profile to ensure you meet the requirements. We also have a team dedicated to reviewing your application manually to increase your chances of receiving an offer.
We will update your profile with any outstanding requirements that may need to be clarified or added to your application before we submit your application to the facility. You will receive an email outlining these outstanding requirements. These items may include additional certifications, video interviews, vaccination information, N95-Fit tests, confirming additional skills, etc.
Once you've submitted an application, you can view these requirements by following the steps below:
Navigate to your active applications by clicking the Applications button on the top right of your profile.
Click on the orange drop-down bar that says Your Actions Needed.
Click the button that says Additional Requirements.
If no additional requirements are needed, your application will be automatically submitted to the facility on your behalf. You will be notified via email with a submittal confirmation.
Contact us
If you have questions related to this article or about traveling with Nomad Health in general, please contact us in one of the following ways:
We're here to support you in whatever way suits you best!