1. To access your profile, click on your PROFILE ICON in the top right corner of the homepage.

2. Click VIEW PROFILE to open the profile page.
3. Click on each tab to view your JOB, PAY, CONTACT, and PERSONAL INFORMATION.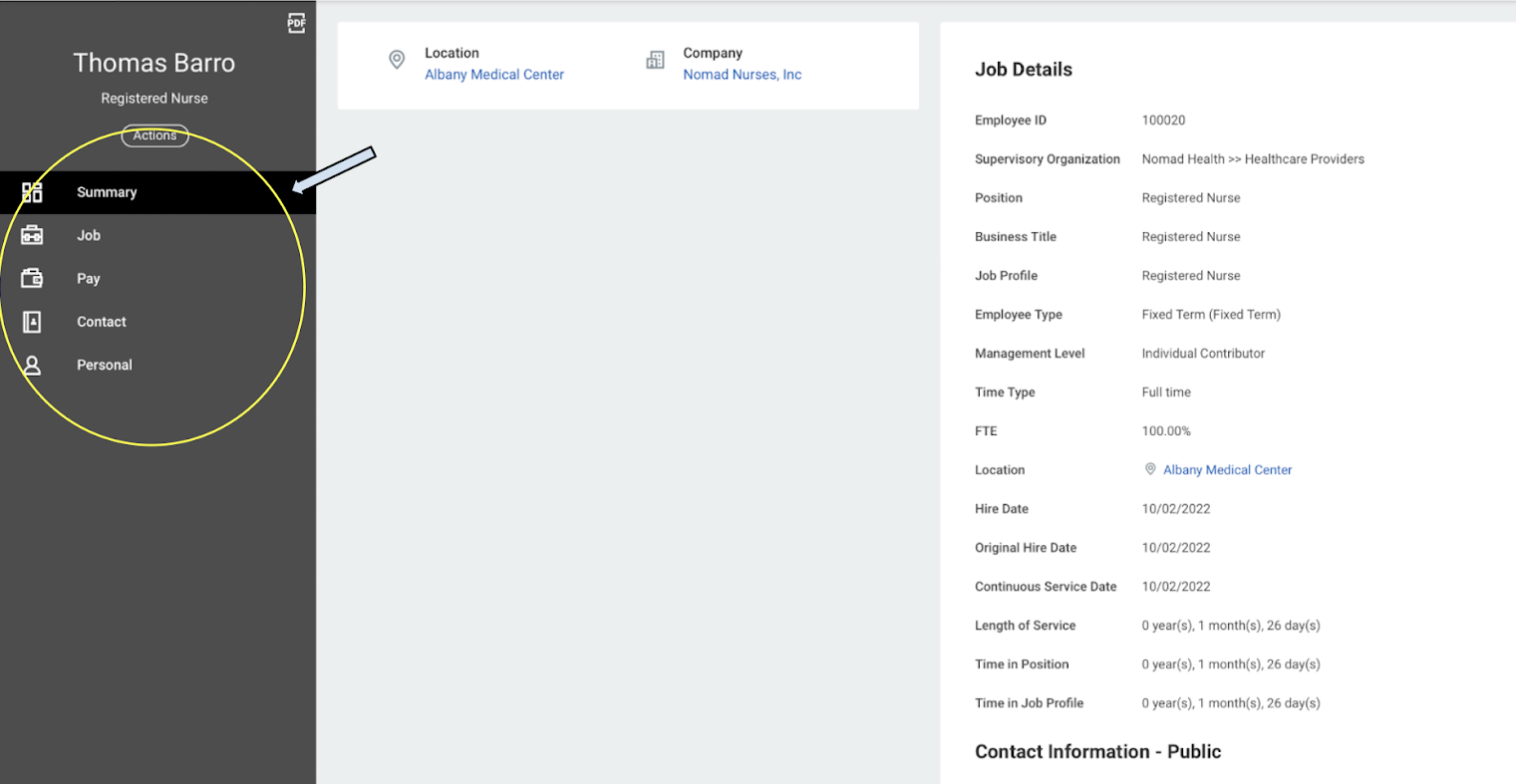 Below, we will go into more detail about what each tab includes:
In the Summary tab, you can review your employment location, job details (similar to the job tab), and public contact info.
In the Job tab, you can find details such as your employee ID, position, management level, hire date, worker history, and other related information.
In the Pay tab, you can update your tax elections (federal and/or state), your payment elections, view, print, or download pay slips, and also review or add any voluntary deductions.
In the Contact tab you can update your address(es), phone numbers, email address(es), and emergency contacts.
In the Personal tab you can review or update your gender, legal name, preferred name, national IDs, or other fields/documents.
Finally, the Actions button allows you to initiate tasks.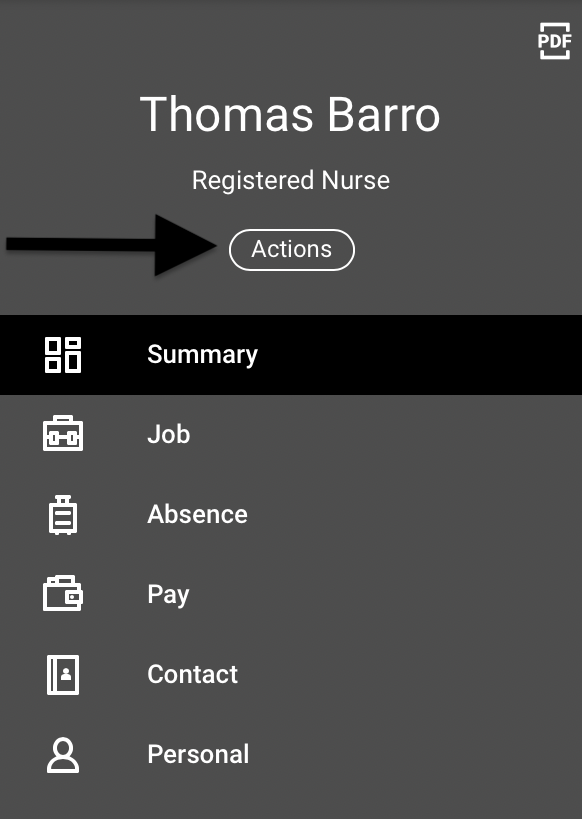 Contact us
If you have questions related to this article or about Nomad Health in general, please contact us in one of the following ways:
We're here to support you in whatever way suits you best!