1. Access workday.com here, or by copy and pasting the URL into your browser.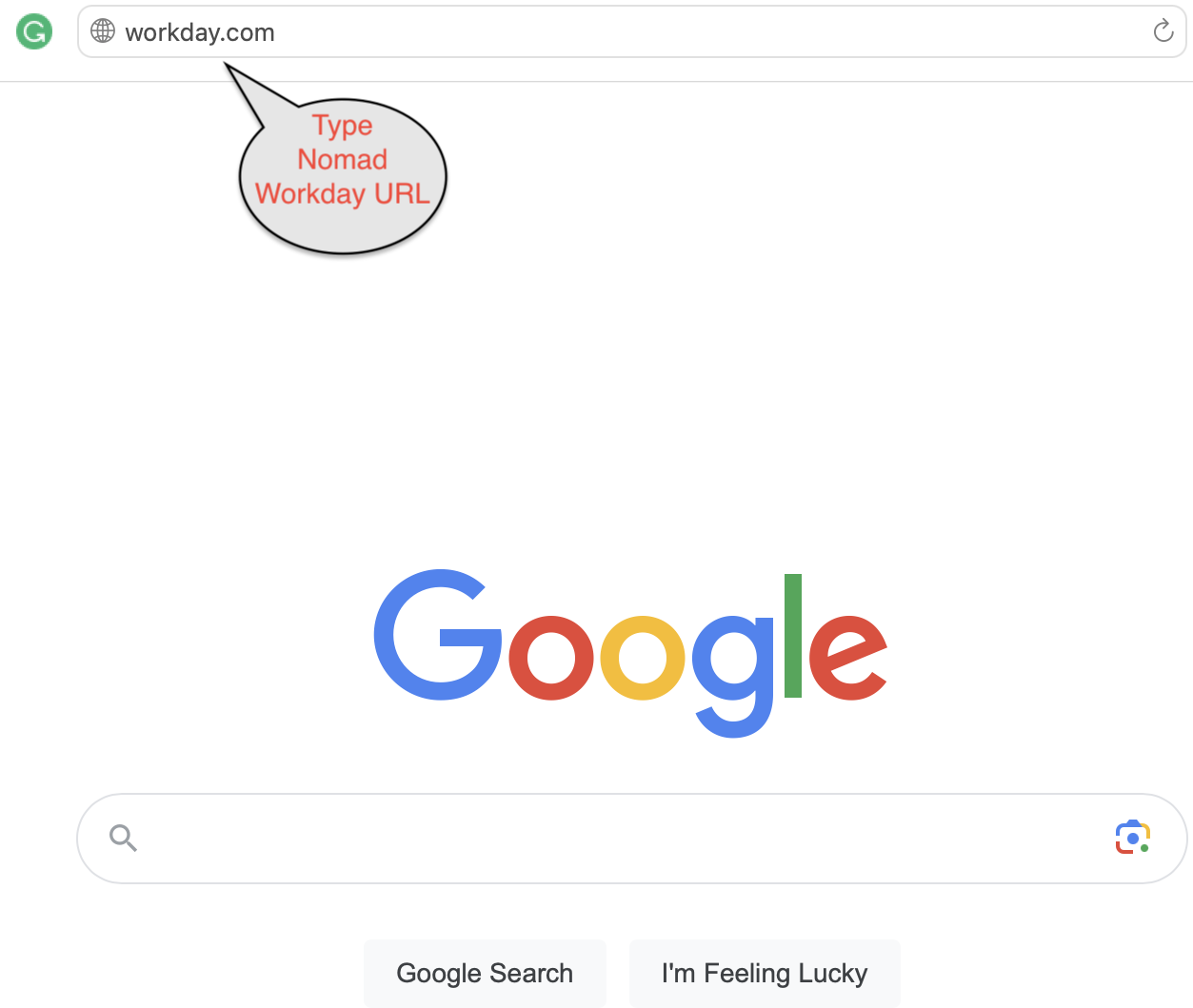 2. Click Healthcare Professionals.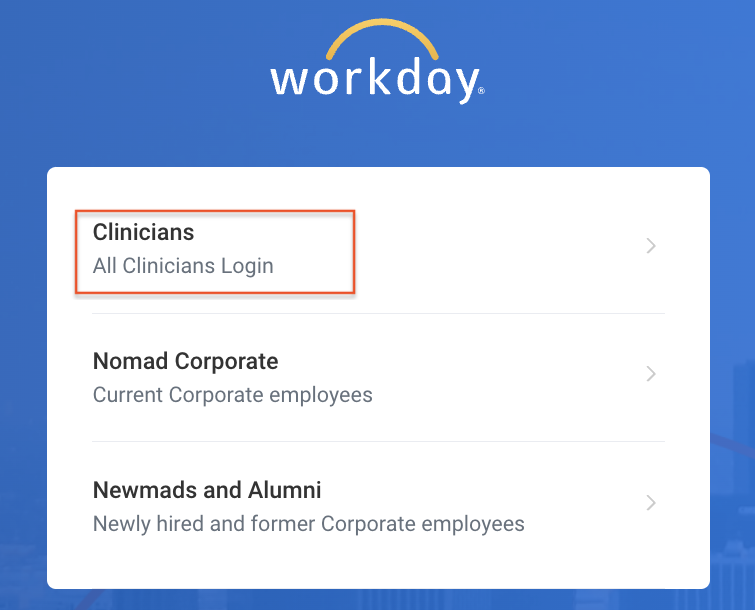 3. Enter your USERNAME & PASSWORD, then click SIGN IN.
You may be asked to use multi-factor authentication to keep your account secure.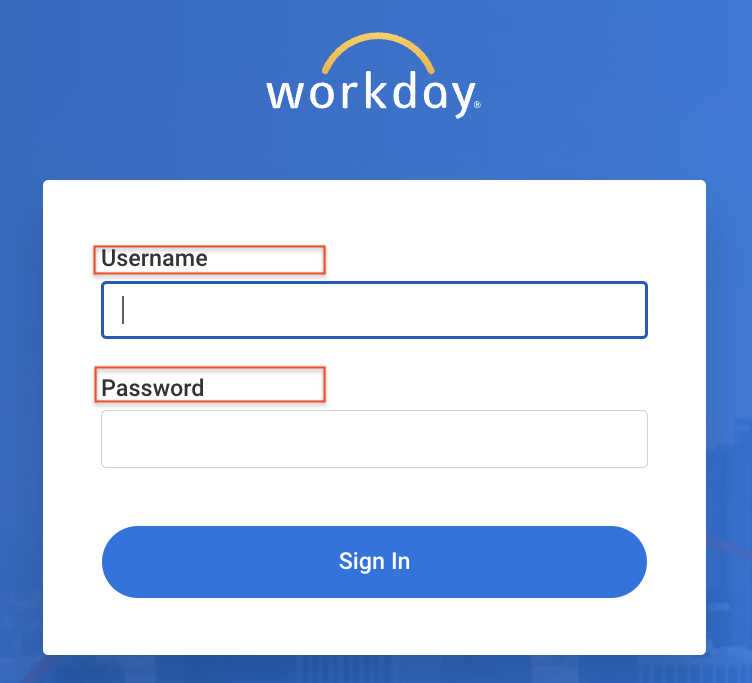 3. The SEARCH BAR uses predictive typing for quick access to important information.

4. APPS on the homepage can be tailored to your specific job responsibilities and allows you to access important information quickly.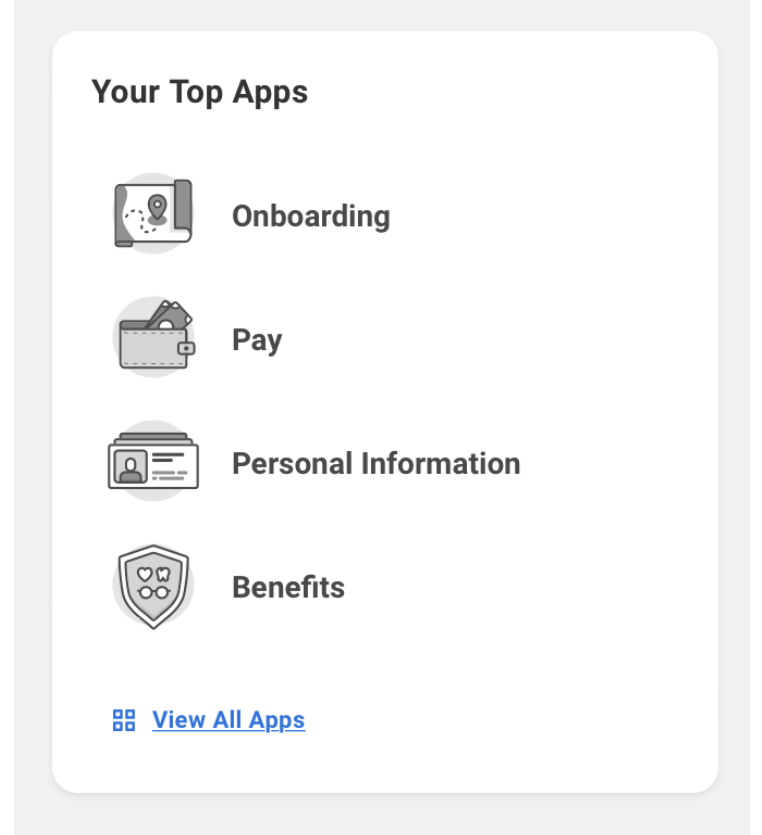 5. Access your inbox by clicking on the mailbox icon in the top right-hand corner of your screen.
Your Workday inbox displays tasks that you need to complete, along with the due dates.

6. The ACTIONS tab displays pending tasks, approvals, and to-dos. Click on the ARCHIVE tab to view actions you have recently taken and completed.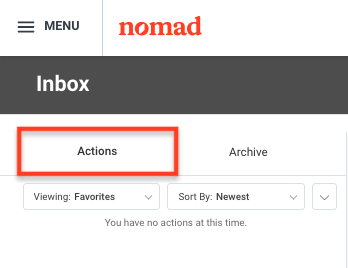 7. New notifications will appear via the BELL icon located at the top right corner of your screen.

8. If you are required to upload a document, workday provides an attachment feature for attaching optional or required documents.
a. To attach a document, you can either DRAG & DROP documents into the Attachments box or click the SELECT FILES button to select the applicable documents from your desired source.

9. ERROR or ALERT message will display in the upper-right corner of the page if any information is missing, entered incorrectly, or in conflict with a rule established by Nomad.
Error messages prevent you from completing a task until the error is fixed.
Alerts notify you of potential problems but do not prevent the task from being completed. Alerts also display the location of missing or problematic information within the task or report.


Contact us
If you have questions related to this article or about Nomad Health in general, please contact us in one of the following ways:
We're here to support you in whatever way suits you best!